Our blower motor quit the other day and as wet as it is around here the truck fogs up pretty quick!!! So needed to got it switched out quick!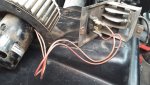 Looked around online and wasn't coming up with much so went to the local KW dealer and they came up with a new motor from part numbers that had been superseded a dozen times
The new motor is only a single speed but for now that doesn't matter if it gets to where it's too noisy running at full I'll either rig a resistor in there like the latter trucks use or throw in a variable DC chopper board as I have plenty from other robotic projects
The blower wheel is also different, it is at least an inch longer and should push more air as the housing has the room for it... I'm guessing someone changed it out years ago with a different from stock wheel/motor for some reason???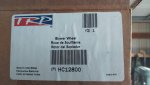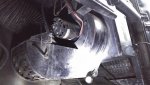 Forgot to take pics when I got done because it was raining pretty good and I just wanted to close things up. But it blows air good now so hopefully nothing else goes kaput for a while